Diecast Model Vehicles - Agricultural and Construction
---
Model Railway Diecast Model Vehicles
---
Oxford Diecast Tractors
---
Price: £

Quantity Available:()



---
Price: £

Quantity Available:()



---
Oxford Diecast Blue Fordson Tractor

Product Code: 76TRAC001


Production Details:

Blue Fordson Tractor. The Fordson Major were the last to bear the Fordson Brand Name, they were also the last tractors to be produced at Dagenham, a new purpose factory was built at Basildon for the replacement world-wide 1000 series which replaced the Fordson Major and Dexta in 1964. This is the first tractor that we have released and already the demand for it is very high. (Scale 1:76 / OO Gauge)
Price: £

Quantity Available:()



---
Oxford Diecast Green Fordson Tractor

Product Code: 76TRAC002


Production Details:

Green Fordson Tractor. The Fordson Major were the last to bear the Fordson Brand Name, they were also the last tractors to be produced at Dagenham, a new purpose factory was built at Basildon for the replacement world-wide 1000 series which replaced the Fordson Major and Dexta in 1964. This is the first tractor that we have released and already the demand for it is very high. (Scale 1:76 / OO Gauge)
Price: £

Quantity Available:()



---
Oxford Diecast Yellow Fordson Tractor

Product Code: 76TRAC003

Production Details:

Yellow Fordson Tractor. Fordson was the brand name of a range of tractors manufactured by Henry Ford, the multi-talented American motor tycoon. Apart from being a successful businessman, Henry Ford was also an inventor and his first Fordson tractor was put into mass production in 1917. The Fordson marque was subsequently replaced by the Ford name but UK Ford tractors continued in manufacture until the company was sold off to Fiat in 1991. (Scale 1:76 / OO Gauge)
Price: £

Quantity Available:()



---
Oxford Diecast Grey Fordson Tractor

Product Code: 76TRAC004

Production Details:

Grey Fordson Tractor. We usually associate drab matt colour schemes with the austerity period of the war but the decoration on this latest 1:76 scale Fordson Tractor represents the vehicle as it appeared for industrial on-site use rather than the usual agricultural and on-road environment. However, it will fit in very well on any industrial diorama of the period, railway-related or otherwise. (Scale 1:76 / OO Gauge)
Price: £

Quantity Available:()



---
Oxford Diecast Field Marshall Tractor Marshall Green

Product Code: 76FMT001


Production Details:

Field Marshall Tractor Marshall Green. (Scale 1:76 / OO Gauge)
Price: £

Quantity Available:()



---
Oxford Diecast Field Marshall Tractor Marshall Orange

Product Code: 76FMT002

Production Details:

Field Marshall Tractor Marshall Orange. (Scale 1:76 / OO Gauge)
Price: £

Quantity Available:()



---
Oxford Diecast Field Marshall Tractor - Red

Product Code: 76FMT003

Production Details:

Oxford Diecast Field Marshall tractor in red. Period: era-1950 / era-1960 (Scale 1:76 / OO Gauge)
Price: £

Quantity Available:()



---
Oxford Diecast RAF David Brown Tractor

Product Code: 76DBT001


Production Details:

RAF David Brown Tractor. (Scale 1:76 / OO Gauge)
Price: £

Quantity Available:()



---
Oxford Diecast Royal Navy Fleet Air Arm David Brown Tractor

Product Code: 76DBT002


Production Details:

Royal Navy Fleet Air Arm David Brown Tractor. (Scale 1:76 / OO Gauge)
Price: £

Quantity Available:()



---
Oxford Diecast Bertram Mills David Brown Tractor

Product Code: 76DBT003


Production Details:

1.76 Scale. Circus fans will be delighted with another Bertram Mills release from Oxford. The Land Rover has already been snapped up by enthusiasts and now you can add this David Brown tractor to your circus field. NLP 751 was registered at Mills House in Isleworth, telephone number 4061, and comes in all-over red with contrasting yellow and white lettering. It will stand anywhere on your circus diorama ready to pull whatever you chose.
Price: £

Quantity Available:()



---
Oxford Diecast David Brown Tractor - Yellow

Product Code: 76DBT004

Production Details:

Oxford Diecast David Brown Tractor - Yellow. (Scale 1:76 / OO Gauge)
Price: £

Quantity Available:()



---
Oxford Diecast David Brown Tractor - RAF Middle East

Product Code: 76DBT005

Production Details:

Oxford Diecast David Brown Tractor - RAF Middle East. This David Brown Tractor is from the 1950s era and our latest release is as used by the RAF the Middle East. Liveried in the Force's desert camouflage scheme, the seats, back rest and steering wheel are moulded in black. The RAF roundel is printed in red, white and blue on one of the front wheel arches, with the identification number B/1 printed in white on the other. (Scale 1:76 / OO Gauge)
Price: £

Quantity Available:()



---
Oxford Diecast David Brown Tractor - RAF Blue and Grey

Product Code: 76DBT006

Production Details:

Oxford Diecast David Brown Tractor - RAF Blue and Grey. (Scale 1:76 / OO Gauge)
Price: £

Quantity Available:()



---
Oxford Diecast Massey Ferguson 135 - Red

Product Code: 76MF001

Production Details:

Oxford Diecast Massey Ferguson 135 (Scale 1:76 / OO Gauge)
Price: £

Quantity Available:()



---
Oxford Diecast Massey Ferguson 135 - Yellow

Product Code: 76MF002

Production Details:

Oxford Diecast Massey Ferguson 135 (Scale 1:76 / OO Gauge)
Price: £

Quantity Available:()



---
Oxford Diecast Massey Ferguson 135 - Red - Open Cab

Product Code: 76MF003

Production Details:

Oxford Diecast Open Cab Red Massey Ferguson 135 (Scale 1:76 / OO Gauge)
Price: £

Quantity Available:()



---
Price: £

Quantity Available:()



---
Oxford Diecast Ferguson TEA Tractor - Grey

Product Code: 76TEA001

Production Details:

Oxford Diecast Ferguson TEA Tractor - Grey (Scale 1:76 / OO Gauge)
Price: £

Quantity Available:()



---
Oxford Diecast Ferguson TEA Tractor - Red

Product Code: 76TEA002

Production Details:

Oxford Diecast Ferguson TEA Tractor - Red (Scale 1:76 / OO Gauge)
Price: £

Quantity Available:()



---
Oxford Diecast Combine Harvester
---
Price: £

Quantity Available:()



---
Oxford Diecast Tractor Trailers
---
Oxford Diecast - Baler, Livestock and Farm Trailer

Product Code: 76SET12


Production Details:

Oxford Diecast - Baler, Livestock and Farm Trailer. (Scale 1:76 / OO Gauge)
Price: £

Quantity Available:()



---
Oxford Diecast - Baler, Livestock and Farm Trailer

Product Code: 76SET36

Production Details:

Oxford Diecast - Baler, Livestock and Farm Trailer. (Scale 1:76 / OO Gauge)
Price: £

Quantity Available:()



---
Oxford Diecast - Livestock Trailer - Grey

Product Code: 76FARM001

Production Details:

Oxford Diecast - Livestock Trailer. (Scale 1:76 / OO Gauge)
Price: £

Quantity Available:()



---
Oxford Diecast - Farm Trailer - Grey

Product Code: 76FARM002

Production Details:

Oxford Diecast - Farm Trailer. (Scale 1:76 / OO Gauge)
Price: £

Quantity Available:()



---
Oxford Diecast - Livestock Trailer - Red

Product Code: 76FARM004

Production Details:

Oxford Diecast - Livestock Trailer - Red. (Scale 1:76 / OO Gauge)
Price: £

Quantity Available:()



---
Oxford Diecast - Farm Trailer - Green

Product Code: 76FARM005

Production Details:

Oxford Diecast - Farm Trailer - Green. (Scale 1:76 / OO Gauge)
Price: £

Quantity Available:()



---
Price: £

Quantity Available:()



---
Price: £

Quantity Available:()



---
Price: £

Quantity Available:()



---
Oxford Diecast Traction Engines
---
Price: £

Quantity Available:()



---
Price: £

Quantity Available:()



---
Price: £

Quantity Available:()



---
Price: £

Quantity Available:()



---
Price: £

Quantity Available:()



---
Price: £

Quantity Available:()



---
Price: £

Quantity Available:()



---
Price: £

Quantity Available:()



---
Price: £

Quantity Available:()



---
Price: £

Quantity Available:()



---
Price: £

Quantity Available:()



---
Price: £

Quantity Available:()



---
Price: £

Quantity Available:()



---
Price: £

Quantity Available:()



---
Price: £

Quantity Available:()



---
Price: £

Quantity Available:()



---
Price: £

Quantity Available:()



---
Price: £

Quantity Available:()



---
Oxford Diecast Refueller
---
Price: £

Quantity Available:()



---
Price: £

Quantity Available:()



---
Price: £

Quantity Available:()



---
Price: £

Quantity Available:()



---
Oxford Diecast Excavator / Backhoe / Diggers
---
Price: £

Quantity Available:()



---
Price: £

Quantity Available:()



---
Price: £

Quantity Available:()



---
Price: £

Quantity Available:()



---
Price: £

Quantity Available:()



---
Price: £

Quantity Available:()



---
Price: £

Quantity Available:()



---
Price: £

Quantity Available:()



---
Price: £

Quantity Available:()



---
Price: £

Quantity Available:()



---
Price: £

Quantity Available:()



---
Oxford Diecast Forklift / Loader
---
Price: £

Quantity Available:()



---
Price: £

Quantity Available:()



---
Price: £

Quantity Available:()



---
Price: £

Quantity Available:()



---
Price: £

Quantity Available:()



---
Oxford Diecast Container Stacker
---
Price: £

Quantity Available:()



---
Price: £

Quantity Available:()



---
Price: £

Quantity Available:()



---
Price: £

Quantity Available:()



---
Price: £

Quantity Available:()



---
Price: £

Quantity Available:()



---
Cararama Plant Machinery 1:87
---
Price: £

Quantity Available:()



---
Price: £

Quantity Available:()



---
Price: £

Quantity Available:()



---
Price: £

Quantity Available:()



---
Price: £

Quantity Available:()



---
Price: £

Quantity Available:()



---
---
Items in Basket:
Total exc P&P: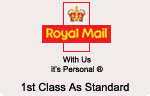 Secure Checkout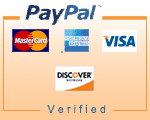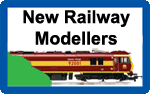 Model Railway

Price: £

Price: £

Spring (25 Pack)
Price: £
Noch Scenics Shop

Price: £

Price: £

Price: £

Price: £

Price: £

Price: £
Hornby Model Shop

Price: £

Hornby DCC Mixed Freight Train Set
Price: £
Gaugemaster

Price: £
Price: £

Price: £
Model Railway Shop