Newly Added Products
---
New Release
---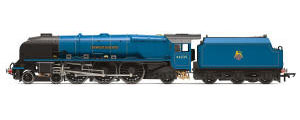 Hornby - BR, Princess Coronation Class, 4-6-2, 46225 'Duchess of Gloucester' - Era 4
Product Code: R3682
Production Details:
Hornby BR, Princess Coronation Class, 4-6-2, 46225 'Duchess of Gloucester'. Gauge: 00, Length: 301mm, DCC Type: DCC Ready, Period: Era 4 (1948 - 1956), Operator/Livery: Early BR Dark Blue, Class: Princess Coronation, Designer: Sir William Stanier, Entered Service: 1938, Minimum Curve: 2nd Radius + (438mm), Age Suitability: 14+, Motor: 5 Pole Skew Wound, Purpose: Express Passenger, Wheel Configuration: 4-6-2
Price: £

Quantity Available:()



---
Art Printers - British Road Pack (1950-1960)
Product Code: BM201
Production Details:
Art Printers British road pack (1950-1960). This Pack Contains: 4 x 1.5 metre lengths of road with center marking, 1 x Roundabout, 4 x 90 degree corners, 1 x Car Pack, 3 x Bus stops, 2 x Laybyes, 1 x Parking Space, 2 x T-Junctions, 6 x Pedestrian Crossings, 4 x slow markings, 1 x Taxi Rank, 2 x Keep clear school markings. Scale: OO Gauge | 1:76.
Price: £

Quantity Available:()



---
New Scalextric Release
---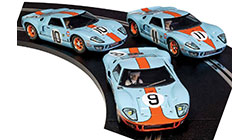 Scalextric Ford GT40 1968 – Gulf Triple Pack - Limited Edition
Digital Plug Ready (DPR)
Product Code: C3896A
Product details:
1968 saw Ford continue their successful attempts at the world's greatest and oldest active endurance race, the 24 Hours of Le Mans. 2018 marks 50 years of Ford's third successive win, and the first for a car sponsored by Gulf Oil, who's famous blue and orange colours would soon become as synonymous with motorsport as the race itself.
This set combines all three of the Gulf entered cars, as a perfect way to commemorate the first win at Le Mans for both Gulf and the Ford GT40 MKI, with the MKIV Ford and the MKII being victorious in both 1967 and 1966 respectively. Race: LeMans 24Hrs, • Drivers: #9: Pedro Rodriguer & Lucien Bianchi, #10: Paul Hawkins & David Hobbs, #11: Brian Muir & Jackie Oliver, Year: 1968. Tech Specs: • Scale: 1:32, • Limited Edition: Yes, • Limited Edition, • Size: 2,000.
Special Features:
Digital Plug Ready, Easy Change Pick-ups, High Detail, Magnatraction, Working Headlights, Working Rear Lights.
Price: £

Quantity Available:()



---
---
Items in Basket:
Total exc P&P: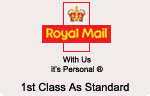 Secure Checkout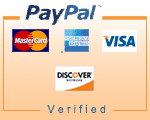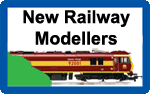 Model Railway

Price: £

Price: £

Spring (25 Pack)
Price: £
Noch Scenics Shop

Price: £

Price: £

Price: £

Price: £

Price: £

Price: £
Hornby Model Shop

Price: £

Hornby DCC Mixed Freight Train Set
Price: £
Gaugemaster

Price: £
Price: £

Price: £
Model Railway Shop