Modelling Tools - Measuring Tools
---
---
Measuring Tools
---
Expo Tools - LCD Digital Multimeter
Product code: 270-16
Product Details:
LCD Digital Multimeter with detachable rubber case and stand. Features audible continuity tester. DC voltage test, DC current test, AC voltage test, Uses standard pp3 battery (supplied), resistance test, diode test, large LCD display, low battery indicator, overload protection, low battery indicator
Price: £

Quantity Available:()



---
Expo Tools - 4 Inch Electronic Digital Caliper
Product code: 74033
Product Details:
740-33 Measurement readings can be switched from metric to imperial (and vice-versa) at the touch of a button. Accuracy: +/- 0.001". Uses a standard watch battery. Measuring Range: 0-100mm and 0-4 inches.
Price: £

Quantity Available:()



---
Uni-T Pocket Size Digital Multimeter Ut20b

Product code: UT20B

Product Details:

This digital multimeter is a compact, light tool and a bargain if you need something cheap and reliable. The instrument has a large LCD display. This pocket-size digital multimeter, comes complete with test leads, battery.
Details: Power: 12V Battery A23, LCD Size: 31 x 13mm, Product colour: Red and grey, Product weight: 125g, Product size: 95 x 52 x 26mm, Standard accessories: Test lead, battery, English manual
Price: £

Quantity Available:()



---
Image Coming Soon

Expo Tools - 2mm Scale Rule - Stainless Steel

Product code: 74102
Price: £

Quantity Available:()



---
Expo Tools - 4mm Scale Rule - Stainless Steel

Product code: 74104
Price: £

Quantity Available:()



---
Expo Tools - 12" Stainless Steel Rule

Product code: 74011
Price: £

Quantity Available:()



---
Expo Tools - 6" Stainless Steel Rule (with pocket clip)

Product code: 74009
Price: £

Quantity Available:()



---
Expo Tools - 6" Stainless Steel Rule

Product code: 74010
Price: £

Quantity Available:()



---
Stainless Steal Squares
---
Expo Tools - 2" Stainless Steel Square

Product code: 78215
Price: £

Quantity Available:()



---
Expo Tools - 3" Stainless Steel Square

Product code: 78216
Price: £

Quantity Available:()



---
[back to the top]
---
Items in Basket:
Total exc P&P: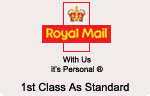 Secure Checkout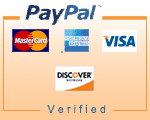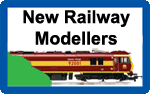 Model Railway

Price: £

Price: £

Spring (25 Pack)
Price: £
Noch Scenics Shop

Price: £

Price: £

Price: £

Price: £

Price: £

Price: £
Hornby Model Shop

Price: £

Hornby DCC Mixed Freight Train Set
Price: £
Gaugemaster

Price: £
Price: £

Price: £
Model Railway Shop