---

Milliput - Superfine (White)
Product code: MILLSFS
Product Description:
Superfine White Milliput is specially formulated for the restoration of porcelain and ceramics where a fine finish is desired. Milliput also allows for missing parts to be reconstituted.
Price: £

Quantity Available:()



---
Milliput - The Epoxy Putty
---
Milliput is a two-part, cold setting, non shrinking epoxy putty sold in cartons containing 113.4gm. One 56.7gm stick of each part. Milliput can be used for repairs on many types of materials including metals, plastics, masonry, wood, glass and ceramics.
---
Model Building Materials
---
Items in Basket:
Total exc P&P: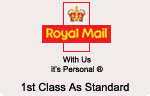 Secure Checkout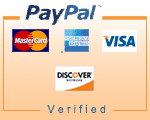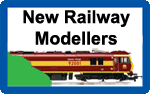 Model Railway

Price: £

Price: £

Spring (25 Pack)
Price: £
Noch Scenics Shop

Price: £

Price: £

Price: £

Price: £

Price: £

Price: £
Hornby Model Shop

Price: £

Hornby DCC Mixed Freight Train Set
Price: £
Gaugemaster

Price: £
Price: £

Price: £
Model Railway Shop