---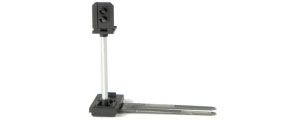 Train-Tech - DCC Signal - 2 Aspect Distant
Product Code: DS2
Production Details:
Train-Tech DCC Signal - 2 Aspect Distant. (Green / Yellow)
Price: £

Quantity Available:()



---
Fully assembled signal with head, aluminium mast and electronics fitted inside base

Unique One-Touch DCC™ setting up - NO programming of CV codes etc!
Wire-Free - can clip straight into standard Hornby or Bachmann fixed track, Or simple 2 wire connection by removing clip and just connect 2 wires to track.

● Detailing pack included to customise signal adding hand rails, phone, post symbol etc ● Works with most controllers offering accessory control including Dynamis, Select, Elite etc ● Each can work independently or mirror another - ideal for home & distant signals! ● Realistic transparent lens style lamps with small decay - just like the real thing! ● Designed and manufactured in Great Britain

One-Touch DCC™ is a brand new way of instantly controlling your new signals or accessories - NO programming CV codes etc. Just set your controller to the address of the signal and send a command to change the signal - its that easy! As well as conventional controllers our DCC range is also compatible with a Hornby Railmaster and most other computer control DCC systems.
---
Model Railway Track and Accessories (OO Gauge)
---
Items in Basket:
Total exc P&P: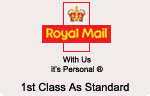 Secure Checkout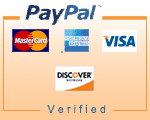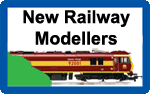 Model Railway

Noch - Tunnel
Price: £

Noch Gras-Master 3.0 PROFI
Price: £

Noch Spring Trees
Spring (25 Pack)
Price: £
Noch Scenics Shop

Price: £

Price: £

Price: £

Price: £

Price: £

Price: £
Hornby Model Shop

Price: £

Price: £
Gaugemaster

Price: £
Price: £

Price: £
Model Railway Shop
Model Railway Shop Sitemaps
Airfix Plastic Kits
Deluxe Materials
Diecast Autos
Electronics
Gaugemaster
Hornby Coaches
Hornby Diesel /
Electric Locos
Hornby Railroad
Hornby Skaledale
Hornby Steam Loco
Hornby Train Packs
Hornby Train Sets
Hornby Wagons
Hornby Spares
Humbrol
Power and Control
Model Scenic's
Noch
Power and Control
Railway Kits
Scalextric
Hornby Service Sheet